Amanda Cacciotti- Tap, Jazz, Ballet, Acrobatics
Miss Amanda began taking dance lessons at the age of 4. She has been teaching and choreographing dance for 15 years and has been part of the Celebrity family since 2002. She has been technically trained in Tap, Jazz, Ballet, Acro, Contemporary, Lyrical and has competed locally and on the national level for many years. After attending college for Forensic Chemistry at Buffalo State College she decided that dance and teaching was her true calling and will be celebrating her 11th year as owner and Artistic Director of Celebrity Dance. Miss Amanda has a special connection with each one of her students in and out of the class room as a teacher and a mentor. There is nothing she is more passionate about then passing her love for dance education on to her students and sharing in their joy as she sees them develop their own love and passion for dance. She is a proud member of the National Dance Education Organization and continues to study dance education with famous choreographers and educators as she attends dance seminars and workshops across the country every year. She is a graduate of the Dance Masters of America's Teacher's Training School held at the University of Buffalo. She is also certified to teach by Dance Master's of America and is a proud member of chapter #8. She grew up in Lancaster, NY and now resides in Lockport with her wonderful husband and cat Wall-e. She is more excited than ever for the new dance season to start and to work with her students doing the thing she loves most!
Karen Washbon-Ballet, Pointe
Karen has been teaching and choreographing for over 30 years.  She grew up in Hamburg, and has studied and performed with many local teachers and groups, most notably with master teachers Ginger Burke and Tom Ralabate.  Karen owned a dance studio in Hamburg, and then went on to teach and choreograph at several local studios.  She has won several national competition choreography awards, and many of her students have gone on to careers in dance.  Karen also had the honor of working as a Teaching Artist for the WNY Arts in Education program.   She holds a BA in English and an MA in Communication, both from SUNY/Buffalo.  She currently lives in Clarence Center with her three children.
James Levy Jr.- Hip Hop
James Levy Jr is a 25 year old dancer from Buffalo, NY. He has been dancing for 8 years. Primary style being freestyle hip hop, choreography and teaching has been something that James has grown into over time. Making a name for himself, he as gained respect throughout his community through battling, teaching, and the positive energy he brings into everything that he does. He has taught workshops at multiple schools/studios across WNY including Verve Dance Studio, University of Buffalo, UR, and Future Dance Center. He has also battled and judged in many freestyle competitions in and out of NYS. James is very thankful for all of the opportunities dance has allowed him to be apart of, and he hopes to continue bringing a positive and uplifting nature to those around him through dance.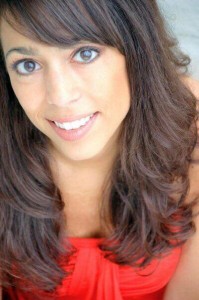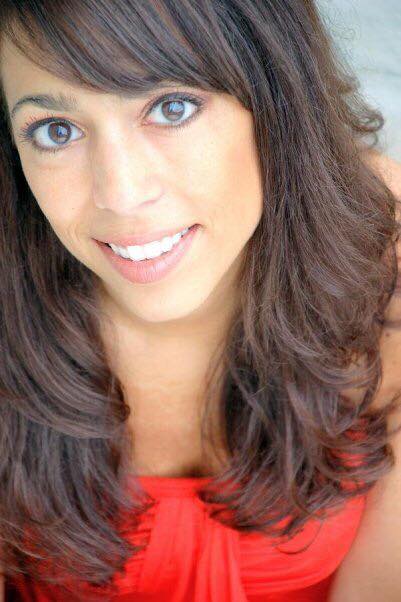 Nicole Cimato- Music Theatre
Nicole studied Theatre and dance at University at Buffalo. She has performing professionally for over 15 years both locally and regionally. Some her past credits include Evita at Tennessee Repertory Theatre. She has performed in over a dozen musicals at artpark, Copa Cabana, Full Monty, Fame, and Swing to name a few. She has worked locally for Theatres such as MusicalFare, Kavinoky and O'Connell and company. Nicole has taught Musical Theatre and Jazz and done Musical Theatre master classes for local dance studios. She has also choreographed musicals for high schools in the area. She is looking forward to working at Celebrity Dance Emporium and teaching new students the joy of dance, acting and singing.
Sonya Charette-Bodo- Acrobatics
Sonya Charette-Bodo has over 22 years of teaching experience in the performing arts and fitness.  She owned her own studio in Fort Kent, ME for 14 1/2 years.  While her passion is acrobatics and hip hop, she was able to offer a wide variety of classes at her studio in traditional dance forms like tap, ballet, and jazz as well as specialty classes like belly dance, cheer dance, and adult fitness.  In addition to running her own studio, she coached the Fort Kent Community High School Dance Team for 13 years.  Miss Sonya has extensive coaching and choreography experience in both the US and Canada, and most recently served as a National Dance Week Foundation ambassador for 2015/16.  She was the official 10th Mountain Dance Team coach and choreographer for the IBU (International Biathlon Union) World Cup in Fort Kent in 2004, and she has been involved in other biathlon events since then.  Miss Sonya has developed dance, recreation, and gymnastics programs at schools in both Maine and New Brunswick, Canada.  She is a licensed Zumba instructor (including Zumba Gold and Aqua Zumba), and she is also certified as a Bender Barre None instructor.  Miss Sonya and her family relocated to WNY in 2014, and she has been teaching in the Buffalo area since then.  She is the proud mother of two daughters, ages 15 and 10, and their dog Buster.  Miss Sonya continues to travel to teach clinics and workshops for both students and teachers.  She is excited to join the faculty at Celebrity Dance Emporium.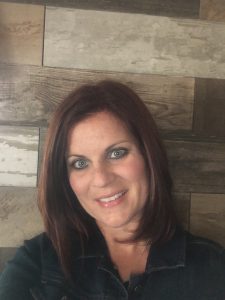 Jackie Bartels- Preschool
Jackie is a graduate of Niagara County Community College with a degree in Applied Science. Jackie has been dancing since the age of 4. Her studies have included Tap, Jazz, Ballet, and Musical Theater. Jackie is currently the dance director for Eastern Hills Wesleyan church and the Inside Out Assembly group.  Jackie has also taught Kinderdance for 10 years. Jackie loves working with children of all ages and encouraging the love of dance.  Jackie Lives in Clarence with her husband and two daughters. Jackie is very excited to join the Celebrity Dance community.
Janeane Clare- Tap, Jazz
Janeane is an original Celebrity Dance Emporium student from when the studio first opened in 1984, She has been trained under the direction of Donna Holmer and Tom Ralabate in Tap, Jazz and Ballet. She taught classes and directed the studio for several years, with Preschool and Tap being her main focus, before starting her own family.  Janeane grew up in Clarence Center and is currently a special education teacher at Sheridan Hill Elementary.  She resides in Pembroke with her husband and two children.  Miss Janeane is very excited to once again be part of the Celebrity Dance Emporium faculty!
Christie Delaney-Technique, Lyrical, Tap
Christie is a performer, choreographer, director, and instructor originally from Orchard Park, NY.  She started dancing at the age of 3 at Mary Alice's Dance Studio.  She then continued her training at the University at Buffalo where she earned her Bachelor of Fine Arts Degree in Dance.  At UB, Christie was a member of Zodiaque Dance Company, Tap Teaching Assistant, Director of Dancer's Workshop, among many other credits.  Upon graduation, Christie moved to Williamsburg, VA to be the Dance Supervisor at Busch Gardens Williamsburg.  During her time at BGW she performed in numerous shows as the swing performer, mastering up to 20 tracks at one time, rehearsal technician, and assistant choreographer.  In addition to performing in over 15 shows at BGW, her other performing credits include Six Flags, Spirit Productions, and Darien Lake Theme Park Resort.  Christie has taught tap workshops and master classes up and down the East Coast, sharing her love of dancing.  She has choreographed productions for Opera in Williamsburg and ShowStoppers.  She travels across the country and adjudicates dance competitions at the regional and national level.  While in Virginia, Christie was the Assistant Artistic Director of SI Dance, LLC, where she instructed and choreographed for their company, SIDanCo.  Her choreography has won top awards at competitions including Best Choreography, Critics Choice Nominee, Highest Scoring, and special judges awards. Christie is thrilled to be back home in Buffalo with her husband, Evan, two beautiful daughters, and their dog, Buddy.  She can't wait to share her passion for dance with Celebrity Dance Emporium!
Rachel Polanski- Office Manager
Rachel grew up in Clarence, NY and began dancing at age 3. She started dancing at Celebrity Dance in 2011. She attended the University at Buffalo where she received her BA in Applied Mathematics.  She loves dancing, drawing, skiing, and being outdoors. She also enjoys listening and playing music. One of her favorite instruments to play is the Ukulele. She loves working at the front desk at Celebrity Dance. She is always up for good conversation and cannot wait to get to know each and every one of you!