DANCE ATTIRE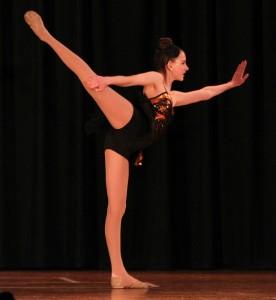 All students are required to wear proper dance wear to class.  Leotards, tights, jazz/yoga pants, and ballet skirts of any color may be worn.  Street clothing should not be worn during class.  Hair must be combed away from the student's face.  Leotard and tights are required for Ballet class.  NO GUM is allowed in class.  Small children must have elastic ties in their tap shoes. All beginner or combination tap classes must have tan tap shoes for the recital. (other classes' shoes will be specified by the teacher).
ATTENDANCE/MAKE-UPS
Students are expected to attend all scheduled classes.  The studio should be notified if a student will not be attending class. Students who miss a class may attend another class at their approximate level for a make-up, only if there is one available.  Classes can only be made up before recital routines are started.  Tuition will not be adjusted for missed classes.
METHOD OF PAYMENT
Payments can be made in either cash or personal check.  If a check is issued, make it payable to Celebrity Dance Emporium.  A $25 charge will be issued for a returned check.
PRIVATE LESSONS
Students may apply to do a solo duet trio or quartet at the beginning of the year. All artistic decisions will be made by the teacher. They will be expected to come in extra hours per week to learn their routine.  This option only applies to students taking ballet.  Students and parents are responsible for costuming.
REHEARSALS AND RECITAL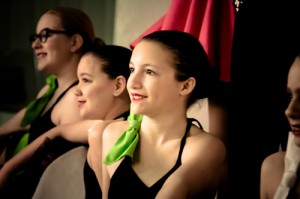 Rehearsal and recital dates will be announced at a later date.  All students are expected to attend rehearsal(s) and the recital.  There will be a $25 rehearsal & recital insurance fee per student, due the first week of March.  This will entitle you one complimentary ticket to the show.  All other tickets will be on sale in May.
DISCIPLINE
Discipline is imperative whenever artistic activity exists.  It is necessary that all follow the above policies to enable the student to obtain their maximum dance potential, and for parents to view their child's success.
OTHER POLICIES
No special classes will be arranged for students who miss a class.

No refund is given to those students who miss a class for any reason

No refund is given if a student drops out in the middle of a pay period.

There will be no make-ups or refunds given for closings due to weather.  You can arrange for your child to make up the class in another class.

If there are any special school functions occurring in the beginning of June, we appreciate being told ASAP.
WE LOOK FORWARD TO A SUCCESSFUL DANCE SEASON, AND THANK YOU FOR YOUR CONTINUING BUSINESS AND SUPPORT!!